NEW service using KERATIN THERAPY LISSE DESIGN.
PROGRESSIVE SMOOTHING TREATMENT WITH KERATIN
EXTRAORDINARILY PERFORMANCE PRODUCT, ABSOLUTELY FLEXIBLE
Our 12 Week Blow Dry uses Keratin Therapy progressive smoothing system with excellent performance, able to meet all the needs of straight hair.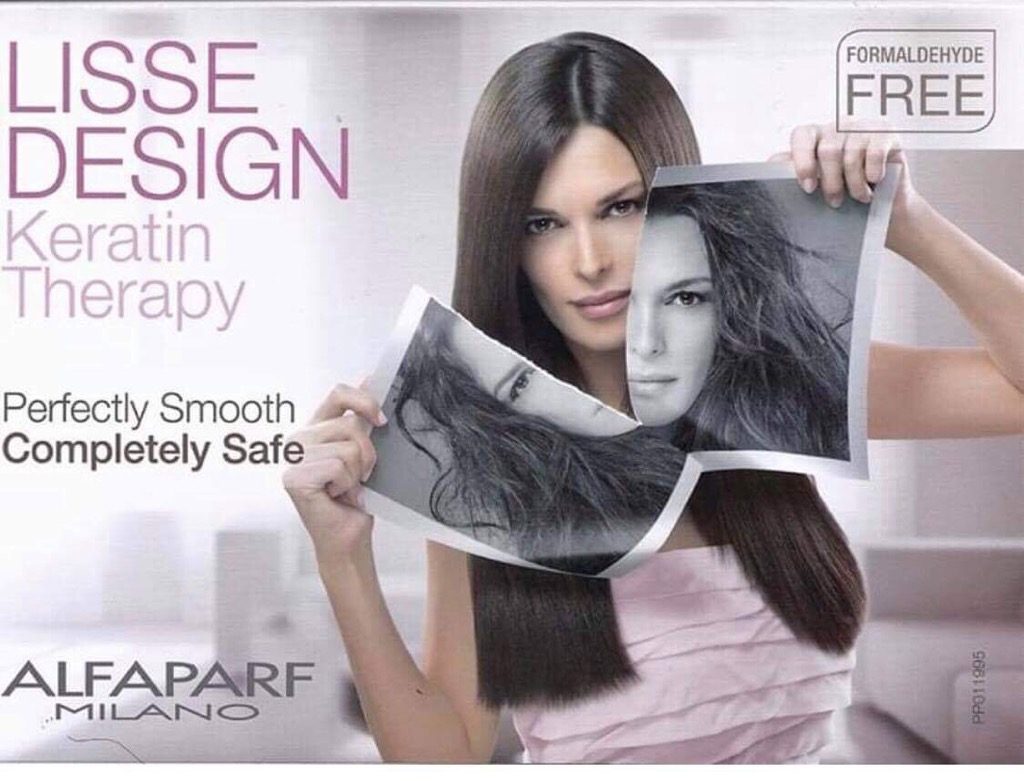 A SUCCESSFUL FORMULA:
KERA-COLLAGEN COMPLEX
A hydrolyzed keratin- and quaternized collagen-based protein complex that mixed with glyoxylic acid guarantees a long lasting smoothing effect.
BABASSÙ OIL
Precious Amazonian oil with extraordinary moisturizing properties: the hair looks soft, silky and shiny.
Call Now For Consultation: (01) 873 2825