Lorraine Keating Murphy is Head of Education at Ultimate Hair & Beauty. We sat down with her to find out what makes the Ultimate Training Academy one of the best hair stylist academies in Ireland.
What hair stylist courses does the Ultimate Training Academy offer?
Courses for all levels: from complete beginners to artistic stylists wishing to hone their skills and become the best in the industry. This includes part-time training for salon staff and full-time courses for those seeking a career as a stylist. All course details are on our Ultimate Academy webpage.
What would you say to anyone considering signing up for a hair stylist course?
Come in and look! Spend a day with us to see if you like the feel of the place. It's important to understand what you're signing up for. We want people to see we provide only the highest standards of training, in a calm and relaxing training space.

"I'm only here since June and I've already learned so much. Lorraine is an amazing teacher all around, I can't thank her enough!" – Lauren, 1st year Apprentice
Tell us more about your hair stylist staff training courses.
A salon chain manager might ring us up, discuss the options and sign their staff up for various courses. Their staff then get to enjoy highly targeted, off-the-job training here at our dedicated training space in Dublin city centre. Generally, we have three to seven people per class.

Our most popular courses last six to ten weeks and take place over four days a week. Trainees work in their own salons the rest of the week. Classes are a mixture of practical demonstrations and working with a variety of models and mannequins.
What inspires you to teach?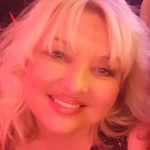 You're only as good as the last student you let out of the door! We have a great rate of people finding success after our training. Many have become senior stylists or even salon owners. I've been at Ultimate Hair & Beauty for about a decade, and I previously taught at Peter Mark, so I've actually been teaching for about 40 years… Former students now send their staff to train with me, so we must be doing something right!
View the full list of courses at Dublin's Ultimate Training Academy