About Ultimate Hair & Beauty
Ultimate Hair & Beauty began its journey in 1991 as a smaller salon called The Hairshop. Its popularity meant an expansion became inevitable. But rather than opening a second premises, we chose to improve and expand our existing shop. Another floor dedicated to Hair Styling was added, as well as a brand new Beauty Salon, and Ultimate Hair & Beauty was born!
Today, our clients avail of a wide range of excellent services in a modern, comfortable and relaxed environment. You can find us in the GPO Shopping Arcade, just off Henry Street, at the heart of Dublin city's shopping district. We are renowned for our client-centred, friendly service. Our highly qualified team ensures all our clients leave our salon feeling appreciated and looking great!
Ultimate Hair & Beauty is a proud member of the Irish Hairdressers Federation (IHF) and offers a range of training courses for all levels in our Training Academy. We also have a high-quality Barbershop on site since 2010.
*** Here are the Christmas opening times for Ultimate Hair & Beauty: Monday 21st of Dec:...
read more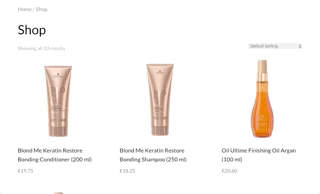 UPDATE: Please note, as our salon is back open again free delivery is now only available for...
read more
Reviews
At Ultimate Hair & Beauty, we pride ourselves on delivering a first class service and customer experience. Customer feedback is very important to us.
Looking for a high-quality barbershop? Head downstairs in Ultimate Hair & Beauty and you'll discover Ultimate Barbers, an award-winning barbershop. Learn more